As your carpet store in the Woodlands, our goal at Color Interiors Floor Center is to provide you with quality carpet products that will beautify your home, meet your specific performance and budget needs, be easy to care for, and stand the test of time. We serve customers with carpet installation in the Woodlands & throughout North Houston, TX from our three locations in Conroe, Magnolia, & Spring, TX.
What is the best carpet?
The best carpet for you is going to vary based on your needs & overall design goals. Each style offers a different look and feel, and some types are better suited to certain rooms.
Cut pile carpet has sheared strands with exposed ends. This is the most popular type of carpet, available in many different lengths and thicknesses. A key component of cut pile is twist, or the individual twisted fibers in the carpet. Tight, heavy twist gives a carpet added texture and durability, helping it stand up against matting and crushing. This is part of what makes cut pile carpet so popular.
Loop Pile, on the other hand, has fibers in an un-sheared loop construction. This creates a different pattern and texture while beefing up the carpet with added durability. Like in cut pile carpeting, tighter and more heavily twisted loops lead to better matting and crushing resistance.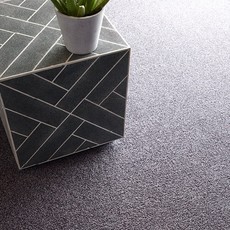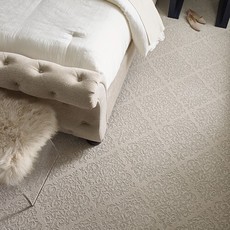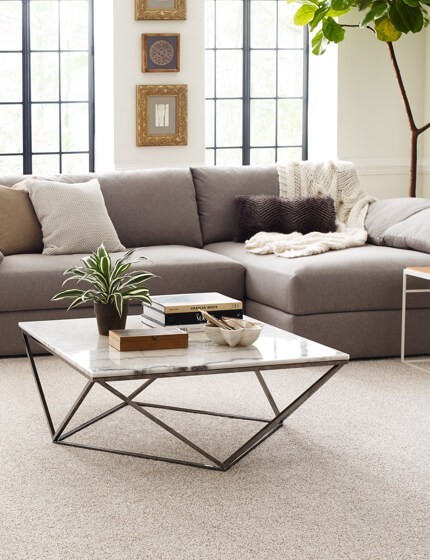 Why is carpeting so popular?
Carpet has long been the flooring of choice for many of our customers, and we chalk it up to a combination of several reasons:
Carpet is inexpensive relative to other types of flooring
It's the only major soft-surface flooring, offering unique comfort
Carpet is easy to install & replace when needed
Self-expression is easy with so many different available styles
It's easy to find a style, color & texture to match your home décor. Whether you prefer a traditional look or a rustic country vibe, whether your home is more casual or formal, you'll find a carpet style to match, providing many years of beauty & performance.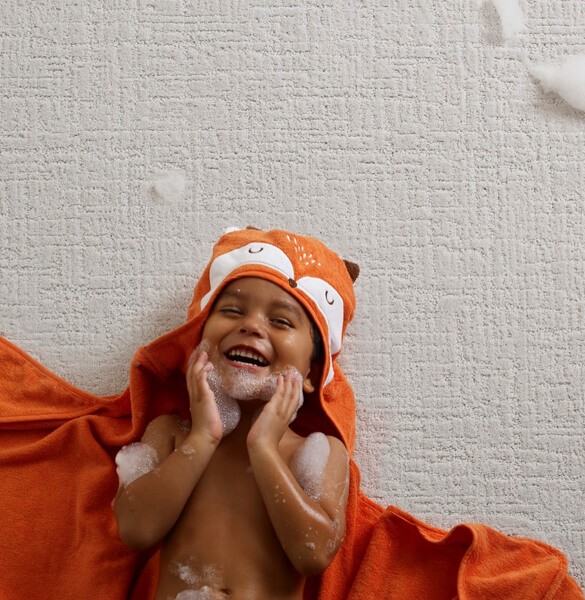 What are the other advantages of carpet?
Carpet is always underfoot, so it's only natural that it becomes an afterthought. But consider all the features carpet brings to the table!
Carpet adds warmth to any space and insulates to regulate temperatures
Carpet is soft underfoot and makes a safe surface for children to play on
Carpet also insulates rooms from noise, being quieter underfoot
Carpet provides the perfect foundation for furniture
Want to learn more about our carpet flooring products & carpet sales?
Give us a call or visit one of our North Houston retail carpet stores today!
We carry the best in carpeting from the industry's most trusted brand names. We're proud to be the premier local Shaw & Mohawk carpet dealer for the Woodlands, TX.