What are the pros and cons of laminate flooring?
Discover a variety of affordable, versatile laminate plank and tile styles at Color Interiors Floor Center! These floors look and feel just like natural wood, stone or ceramic tile floors and can be installed easily without adhesive. Available in smooth and hand-scraped textures in pieces of various size, you can customize a look that's totally unique to you.
Pros of laminate flooring
Easy click & lock installation with edges designed to snap together
Stable, multi-layered construction that defends against humidity
Lightweight and comfortable underfoot
Green design that can mimic the look of exotic wood without cutting down trees
A tough & durable wear layer that makes cleanup easy
Cons of laminate flooring
Susceptible to moisture damage if exposed to standing water
Cannot be refinished, instead needing to be replaced when worn out
Doesn't perfectly mimic wood or tile – you'll still notice a difference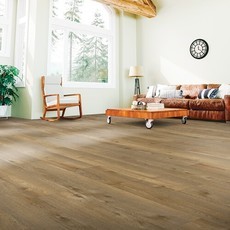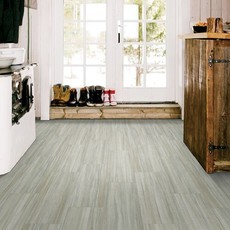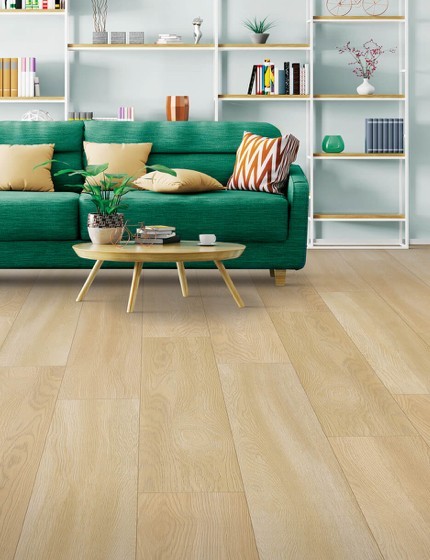 Many of our customers ask: "What is better, laminate or vinyl plank flooring?" The truth is, there's no one-size fits all solution when it comes to new floors. Both are great options if you're trying to narrow down the best "fake wood" flooring. You can learn more about vinyl floors, which we also proudly carry in our three the Woodlands showrooms, in our vinyl flooring section.
To answer one question that we hear often: Laminate floors are not literally laminated flooring, like you might think of a laminated piece of paper. Laminate in the flooring sense is actually the result of fusing a combination of wood-based materials, layered on top of one another in the shape of a plank or tile designed to look and feel like natural wood, stone or ceramic materials. The most common makeup includes four main layers.
FOUR MAIN LAYERS OF LAMINATE
A surface wear layer for protection against most common forms of damage.
A photographic decorative layer featuring a wood or tile design.
A high-density core layer for strength & stability that makes up most of the plank.
A bottom backing layer for balance, moisture protection and underlayment.
Laminate Care & Maintenance
Daily care & maintenance of your laminate flooring could include sweeping, dry mopping or vacuuming with a hard surface attachment. Most common household messes like spills and soil wipe or sweep away clean. Blot and dry any liquid spills as quickly as possible to avoid warping.