Functional flooring for a modern aesthetic
Hardwood with a trendy twist
Sleek, clean, and ideal for a contemporary aesthetic, bamboo is changing the flooring game. It's naturally beautiful and looks just like light hardwood, with many of the same natural variations and quirks. It's also available in multiple color shades for use with any décor or design scheme.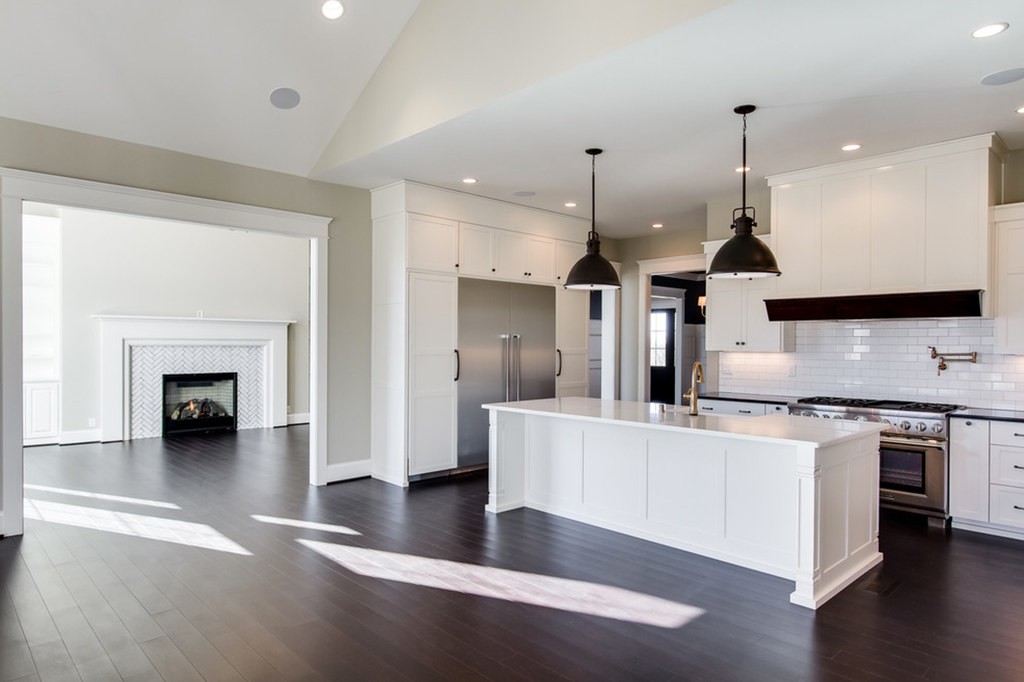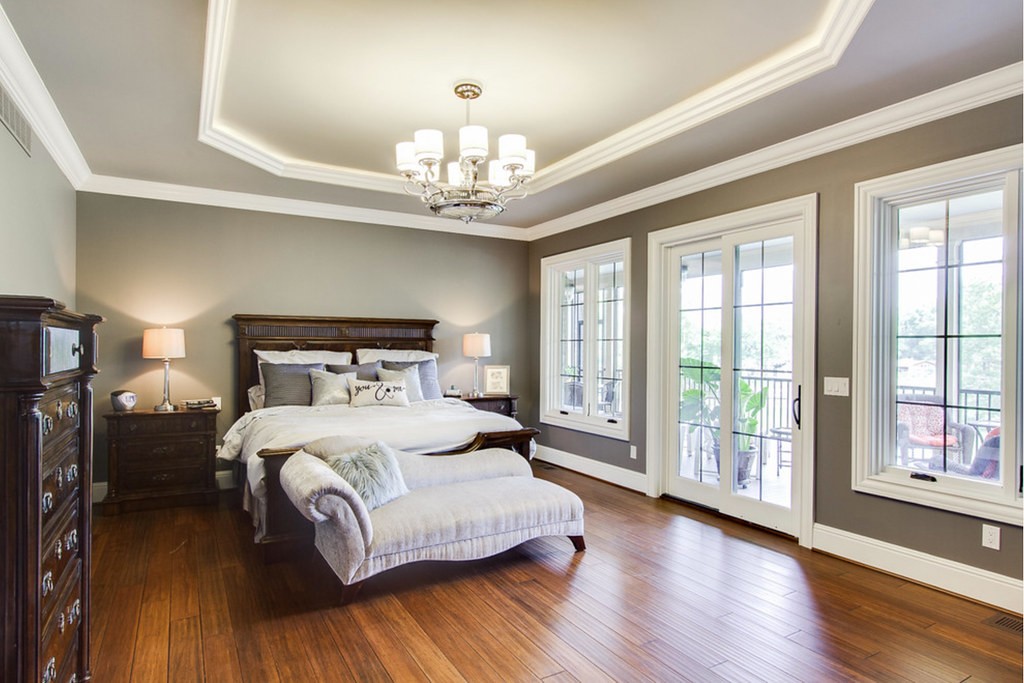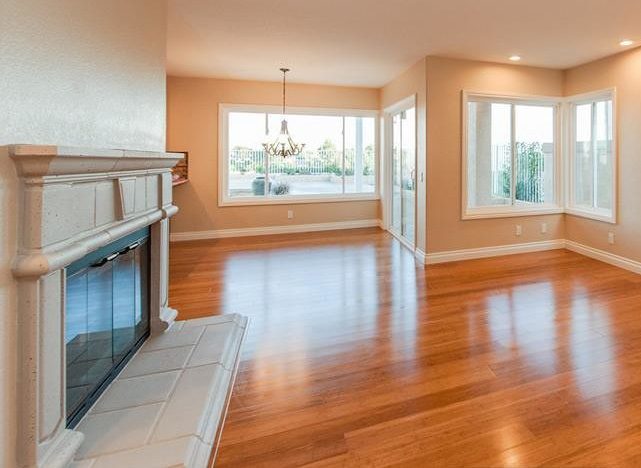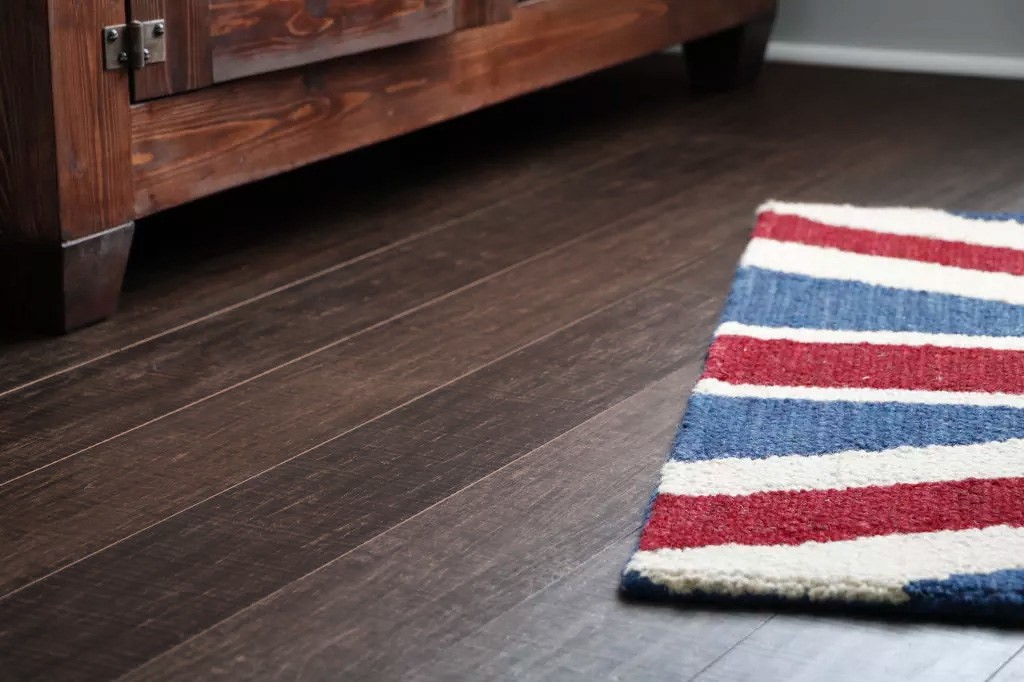 Is bamboo flooring better than laminate?
Like bamboo, laminate floors are also growing in popularity with customers who are seeking out more versatile, cost-effective and easy-to-care-for wood-look flooring. As for which one is better? That depends! Laminate is a broad category, and features vary from product to product. Looking for easy click & lock floating installation? Some laminate offers that. Likewise, you'll find 100% waterproof wood looks in certain laminate products. Bamboo, meanwhile, offers longevity and the benefit of being a sustainable material, for those seeking eco-friendly décor.
Perfectly life-proof
Bamboo isn't just visually appealing. It's incredibly functional, too. We get some questions quite frequently from customers curious about how bamboo stands up to hardwood flooring.
"How long do bamboo floors last?" You may be surprised to hear that bamboo is often harder than solid hardwood flooring. On top of that, it's extremely flexible, a combination that lends itself to decades of durability.
"Do bamboo floors scratch easily?" Quite the opposite! Bamboo frequently outperforms solid hardwood when it comes to scratch resistance, whether from pet claws or furniture legs. Not only that, but bamboo does a better job of tolerating moisture.
These factors help bamboo stand apart as the perfect wood flooring choice for households with pets & children.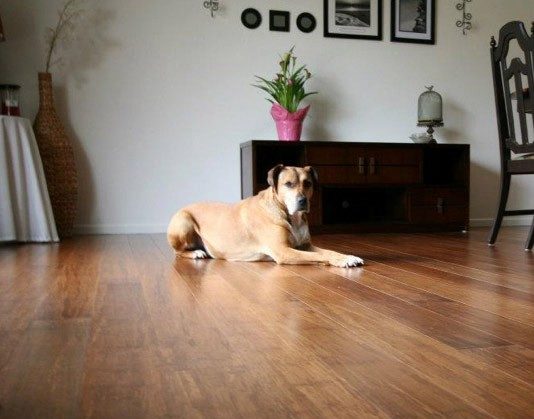 Want to learn more about our bamboo flooring products? Give us a call or visit one of our showrooms today!