Life in a busy, active home can be hard on your laminate floors.
Laminate flooring may be durable, but that doesn't exempt it from the natural wear and tear that comes with time, traffic, stains & spills. At Color Interiors Floor Center, we believe in educating our customers so they can get the most out of their floors. We're here to help you establish a simple, effective cleaning routine so you can take care of your investment!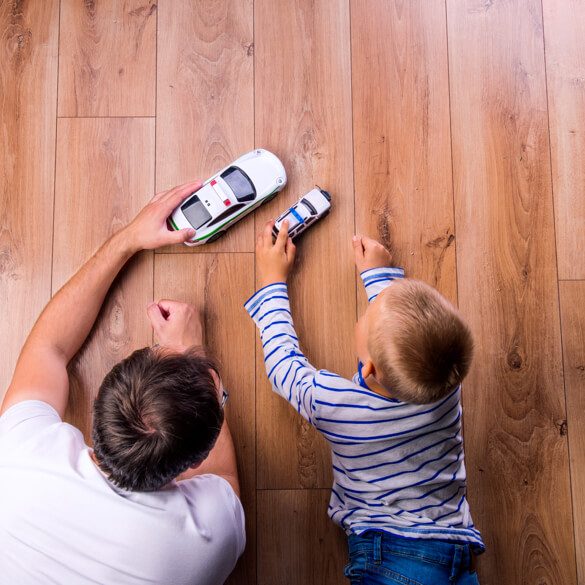 The tools you need to take on dirt.
A great preventative measure against dirt is the use of entryway doormats or rugs. These will pick up much of the dirt that typically gets tracked in on the bottoms of shoes.
Laminate floors can dull when left unattended, and dirt left on the surface can be abrasive. Avoid scratches and wear with regular sweeping, dust mopping or vacuuming to remove any loose grit. You can use a broom or a vacuum cleaner without a beater bar. Your cleaner's brush attachments will be useful to pick up dirt in hard-to-reach spaces.
We also recommend an occasional damp mopping – but use plenty of care when doing so. Excessive water or any standing puddles can get absorbed into the laminate and cause irreversible expansion. Dry your floors with a clean, dry cloth promptly after mopping.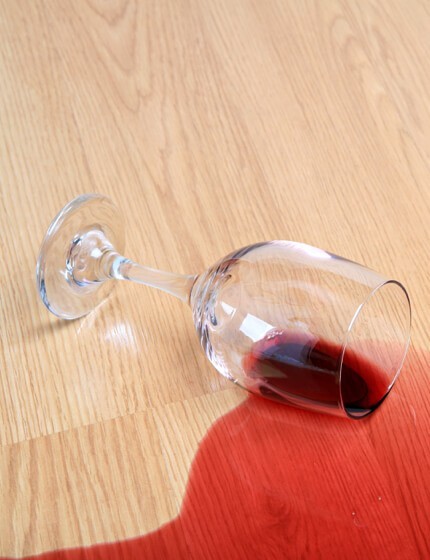 LAMINATE DO'S AND DON'TS
Glides or floor protectors on the bottoms of furniture can prevent scratching.
Lift heavy furniture instead of dragging or pulling it.
Spot cleaning should only be done using your manufacturer's recommended products.
Never use abrasive cleaners, steel wool or scouring powder.
Do not use soap-based detergents or "mop-and-shine" products.
Never flood your floor with water or cleaner.
Do not wax or polish your laminate floor.
Never try to refinish or sand your laminate floor.
Many laminate products now have built-in moisture resistance. If you're looking for a fully waterproof product, you may want to consider Floorte Hardwood. Much like laminate, this "fake wood flooring" has a layered construction of different real wood materials.
With the right finish, your laminate floors will be protected from the sunlight and fading that hardwood floors often experience. If repairs are ever necessary, you can easily replace most floating laminate planks individually, minimizing costs.