Daily care is important
Time &  foot traffic can take their toll on your floors. With a proper cleaning routine and preventative maintenance, you can keep your luxury vinyl looking as beautiful and inviting as the day it was installed.
This guide is full of tips to make it easier for you to clean & care for your stylish new vinyl flooring. You should also refer to the guidelines provided by the manufacturer of your new floors.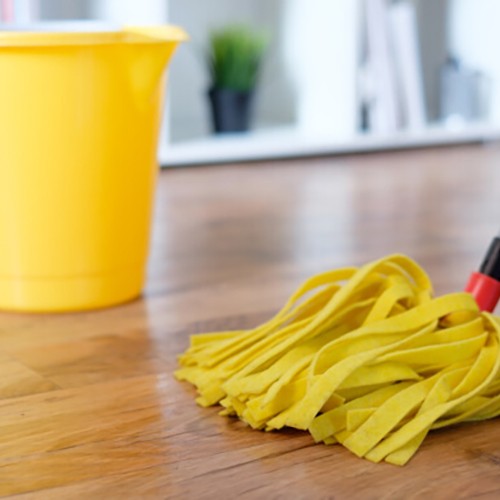 BASIC CARE
Any floor needs regular maintenance to maintain its good looks and performance:
Consistency is key – be sure to clean your floors at least weekly, or daily in high-traffic areas
Sweep or vacuum to remove dirt and dust – remove the beater bar if vacuuming
Waterproof vinyl floors can be mopped, but should also be thoroughly dried with a try mop or towel afterward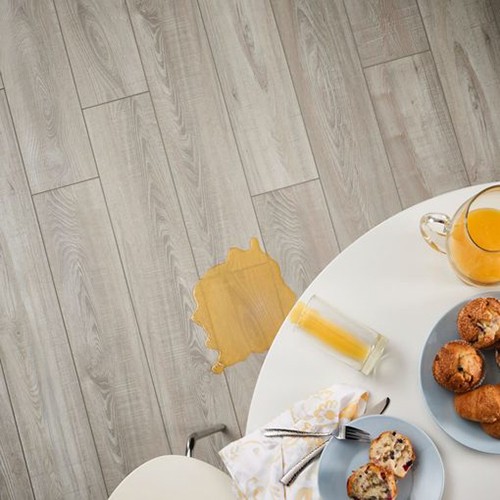 Spills
Spills happen, so use these tips to prevent damage:
Wipe up any spills or spots immediately with a clean cloth
You can use a gentle cleaning solution as recommended by your manufacturer
Avoid the use of abrasive cleaners or scrubbing tools, as these can corrode your floors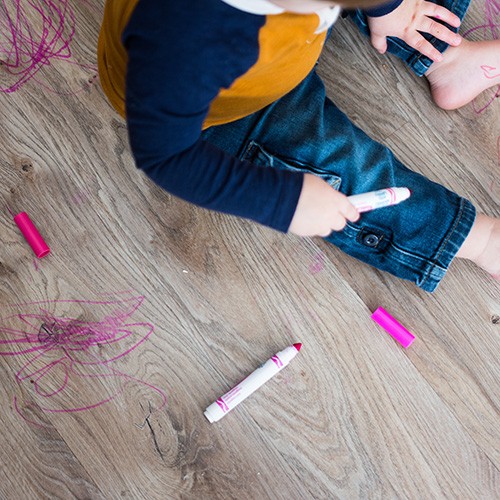 Accidents Happen
If you prioritize prevention, you can minimize their occurance:
Place non-staining mats or rugs at all entrances to catch dirt from shoes
Avoid mats with rubber backing, as these can damage many types of flooring, including vinyl
Attach felt pads to furniture legs to avoid dents