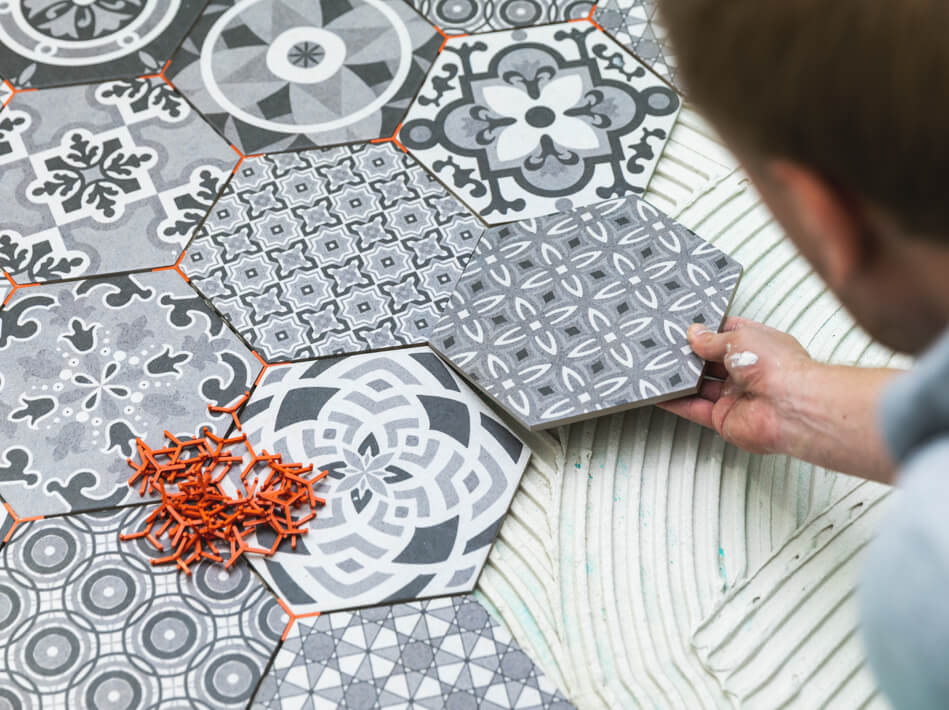 What to expect before your tile flooring installation
Be prepared for a pre-installation walkthrough, which will help our team ensure that everything is accounted for. We'll discuss the removal & disposal of your existing floors along with any trim or moldings, and potential door clearance issues.
Tile requires a very particular sub-floor preparation, frequently involving a water-resistant backing and a secure, stable surface. This step, when paired with the removal of your existing floors, is the most time-consuming part of the entire installation process. We'll consult with you in depth before the tile project begins to ensure that we have all the details we need to make everything run smoothly & efficiently.
We offer a team of well-trained, skilled & experienced tile flooring installers for any project from kitchen floors to wall tile. You can rely on us for a beautiful finished project, and to be careful & respectful in your home and on your property in general.
What to expect during your tile installation
On installation day, please plan to be home, or to have an adult member of the household available to greet our crew and show them to their workspace. Expect a lot of noise and potential dust while working is underway. We also request that you have a plan for keeping children and pets well clear of the work areas, as the tools, materials & exposed surfaces can be dangerous.
First, your installers will determine the tile layout per your specifications. Using chalk lines as a guide, they'll spread thinset mortar in small areas and will place the tiles within. Spacers are used between tiles so that they are evenly placed. After the mortar sets, grout is applied—sometimes this needs to be put off until the next day.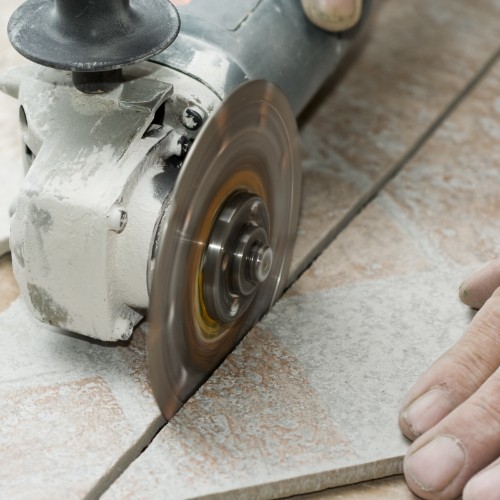 What to expect after your tile installation
New ceramic tile projects need time to cure & solidify. Typically, floors should not be walked on for at least 48 hours after the tiles are laid. Similarly, ceramic tile shower stalls and counters should remain completely moisture-free for a couple days so the grout can completely dry. If you have questions about floor maintenance, we would be happy to answer them for you.